Let's Save You Some Real Money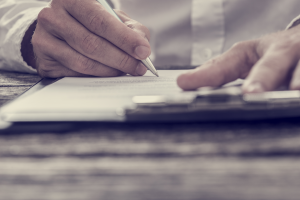 Save major $$$ on your next fiber contract
Even if the bill on your fiber contract does not go up (but it will), BK Telecom Broker could save you major $$$ on its upcoming renewal
Yes, there are competing TELCO fiber providers
BK Telecom Broker is a full service technology solutions firm. We offer a full suite of services including voice, cloud, internet, wide area network and customer service experience that makes us different from all solution providers.
The initial process begins with BK Telecom Broker conducting a bill review of your communications profile to learn more about your company's needs, wants and direction. We will impartially shop providers and then present alternative solutions to you in an open, unbiased fashion.
We do not push one provider over the other, but we will provide recommendations and guidance based on experience, not quotas.​ With our consultative approach, we are able to offer our services at NO COST to our clients. We are compensated by agreements we have contracted with the service providers.
Do you need a failover circuit?
We can absolutely save your business a substantial amount of money over the term of your contact, but what we're seeing more often than not is an interest in securing a failover circuit with another provider, and sometimes multiple failover circuits
Do you need one or more failover circuits?
A failover connection is a backup to the primary network link to ensure Internet uptime in the event that the primary circuit fails.
While recommended to almost any organization that depends on a reliable Internet connection, a backup connection is essential for companies in industries where any data loss could have disastrous impacts.